Member Update October 2020
It has been an incredibly busy month for Australian Constructors Association as we have brought many months of hard work together to launch our significant reform agenda.
A key role of any peak body is to advocate for change and to do so in a positive and constructive way. We believe that through the reform agenda, we have struck the right balance between identifying the key issues and proposing realistic solutions that industry and our stakeholders can collaborate to implement as well as committing to reform our own behaviours and approach in line with the sector-wide reforms that we seek
We have also taken part in key industry events, such as the Australian Financial Review Infrastructure Summit, enabling us to further expand on our reform proposals.
In addition, we have ensured that our members' voice was heard across media on issues that matter such as the Federal Budget, the Queensland State Election and the need to promote Build to Rent.
And finally, as Melbourne and Victoria sees an easing of lockdowns, it is a testament to the work of our members and their teams across the state that our industry has been able to continue to operate, has adapted to change, implementing new initiatives to support the health and wellbeing of our people and minimise the risks to the wider population.
As we look forward to the diversion provided by the Melbourne Cup, I hope that you have an enjoyable day and manage to pick a winner.
Jon Davies
Chief Executive Officer
ACA Launches Reform Agenda
Australia needs a sustainable construction industry with enough capability, capacity and skills to deliver and leverage the social and economic benefits of construction stimulus spending. A sustainable industry is also a more productive industry, able to achieve increased output for the same investment.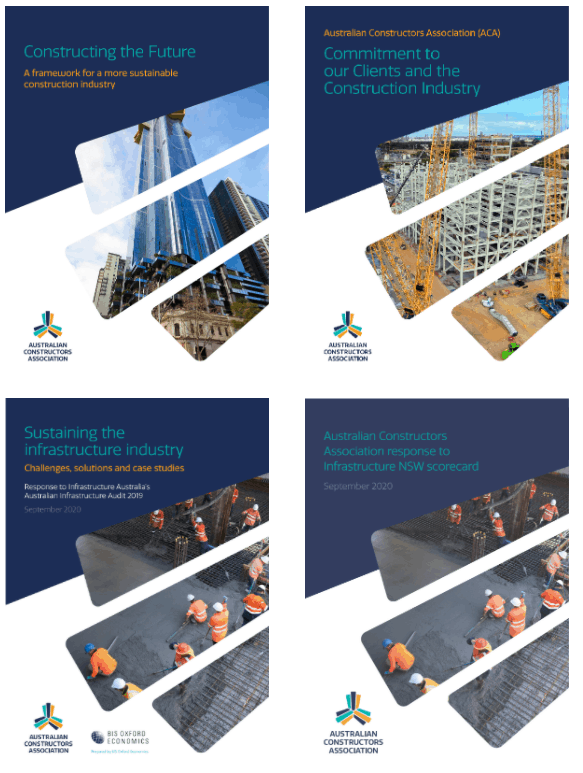 We are leading the charge to develop a sustainable sector, through the publication of several key initiatives designed to promote debate, encourage collaboration and engage stakeholders from across the sector. The publications
Commitment to our Clients and the Construction Industry
Constructing the Future
Sustaining the infrastructure industry
Australian Constructors Association response to Infrastructure NSW scorecard
will be central to how we advocate for positive change in the sector, and to hold all parties – ourselves included – to account for our actions.
AFR Infrastructure Summit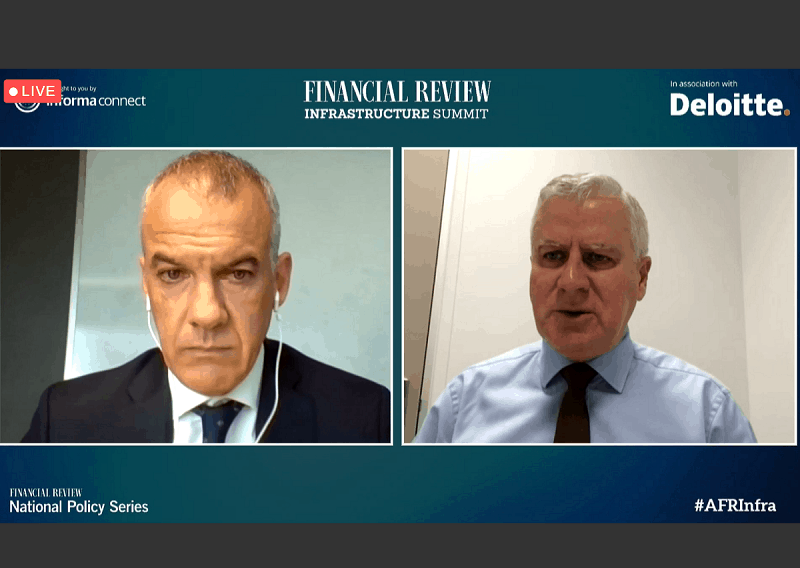 The Two-day annual AFR Infrastructure Summit was held in mid-October with representatives of both ACA and its members participating across both days.
CFMEU AND ACA Urge Reforms to Spark Housing Construction Boom
he CFMEU and the Australian Constructors Association are calling for targeted reforms to drive construction in Build-To-Rent and social housing to stimulate the economy and boost jobs ahead of the Federal Budget.
The peak construction industry groups are also warning that moves to allow people to further drawdown on their superannuation savings could weaken investment in the nation's vital construction industry as it recovers from the economic shock of the pandemic.
Reforms to enable Build-To-Rent construction projects could boost the economy by $10b, create up to 23,000 jobs, and build 20,000 homes over the next four years. This would help offset a continued downturn the industry is expecting in the construction of apartments and student accommodation.
ACA Budget Response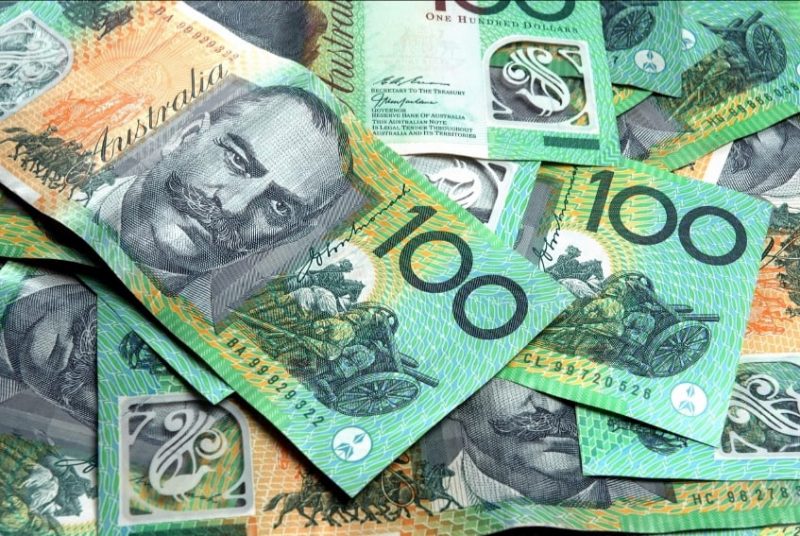 The Australian Construction Association (ACA) welcomes the additional investment in new infrastructure outlined in the Federal Budget but, noting the "use it or lose it" condition, calls for a more collaborative approach to project procurement and delivery to address the lack of truly 'shovel ready' projects across Australia.
Jon Davies, Chief Executive Officer of the ACA said, "Our industry is ready to work collaboratively with Federal and State Governments to achieve changes that ensure projects are expedited and delivered efficiently and more productively.