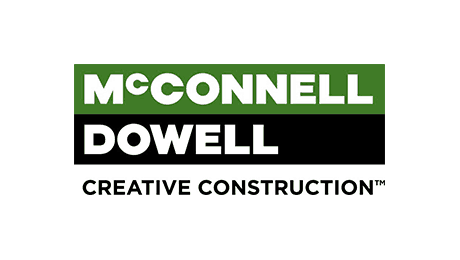 Contact
+61 3 9816 2400

Level 3, 109 Burwood Road, Hawthorn, VIC 3122
McConnell Dowell
Formed in 1960, McConnell Dowell is a major engineering, construction, building and maintenance group employing 7,500 people throughout Australia, Asia, New Zealand, the Pacific and the Middle East. For more than 50 years McConnell Dowell has continually delivered the right engineering solutions for its public and private sector clients throughout its operating geographies.
McConnell Dowell's diverse service offering includes building, electrical, marine, mechanical, pipeline, tunnelling and underground infrastructure capabilities in the key market sectors of commercial building, mining, oil and gas, petrochemical, power, public infrastructure, transport and water.
McConnell Dowell believes there is a story in every project it builds. A personality ingrained by those who design and build it. No matter what its clients' project challenge, big or small infrastructure, it delivers the right people, the smarts, the desire and dedication to do the job well and to client expectations.
The organisation's creative approach and engineering ability is what makes McConnell Dowell stand out from the crowd, and that's why its projects consistently win industry awards for technical excellence and why it generates repeat business.
Key projects we are undertaking or have recently completed throughout the country include:
O-Bahn City Access Project, SA
Dryandra Road Underpass, Qld
Level Crossing Removal Project, Victoria
Mordialloc Freeway, Victoria
Echuca-Moama Bridge, Victoria
Adelaide Desalination Plant, SA
Hume Dam Upgrade, NSW