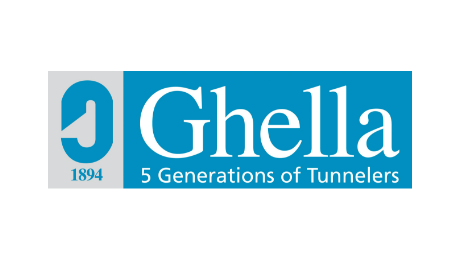 Contact
02 8293 4700

Level 12/ No.2 Elizabeth Plaza, North Sydney NSW 2060
Ghella
Founded in 1894, Ghella is a leading Company in the construction of major infrastructure projects worldwide.
With its unique skills and experience in underground works, Ghella is involved in the construction of many infrastructure projects such as subways, railways, motorways and major roads, significant water and hydraulic works.
The Company has most of its workload in the international markets, mainly in Oceania, Far East, Latin America and Europe. The Company has a presence on a global scale with a workforce of over 3,600 people.
With the use of modern technologies, continuous training program for the workforce, development of innovative productive methods combined with the highest attention to safety and environmental requirements, Ghella has completed complex engineering works that have contributed to the Company's dynamic and steady growth as well as the social and economic development of the territories in which it operates.
Along with its presence in major infrastructure works, Ghella is involved in the renewable energies sector, with the development, construction and operation of renewable sources production plants, mainly photovoltaic and hydroelectric, in Italy, Central America and the Middle East.