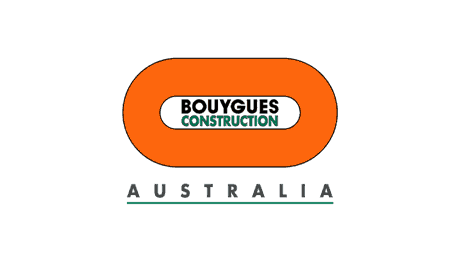 Contact
+61 2 8458 1200

Level 2, 77 Pacific Highway, North Sydney, NSW 2060
Bouygues Construction
Bouygues Construction Australia Pty Ltd (BYCA) is a major construction and engineering company dedicated to providing world-class services in civil engineering and building services in Australia.
BYCA has been working in Australia for more than 20 years. As a wholly-owned subsidiary of Bouygues Construction, BYCA is part of the Bouygues Group, a global network of more than 50,000 people working in over 80 countries.
The company has delivered projects including the Sydney Airport Link and the Go-Between Bridge in Brisbane. Projects underway include the NorthConnex motorway link in Sydney and the Metro Tunnel Project in Melbourne.
Bouygues Construction's specialist engineering division, VSL, is also very present and has been established in Australia for over 50 years.
In 2018, AW Edwards became part of Bouygues Bâtiment International (BBI), a subsidiary of Bouygues Construction. AW Edwards works across a range of market sectors for an array of public, private, government and institutional clients with services including building construction, fit-out, heritage restoration and refurbishment.
As part of the Asia/South Pacific network, BYCA can call upon the wide-ranging technical support and engineering skills across the region.