All things seem possible in May. From the Board Strategy Day to the Future of Construction Summit and Australian Construction Achievement Award, it's clear that we've made significant progress. We've still got a way to go, but anything is possible.
Starting with the annual Board Strategy Day, we once again confirmed our vision to create a sustainable construction industry that is a great place to work and to achieve this, we are committed to being a trusted partner in brining stakeholders together to influence change. And that's exactly what audiences saw at this year's Future of Construction Summit (FCON23).
Summit sparks action – time for change
Addressing the 750+ attendees, which included government representatives, industry leaders, and union members, I challenged everyone to embrace collaborative efforts in transforming our industry's culture. The response was overwhelmingly positive, with all participants standing in agreement.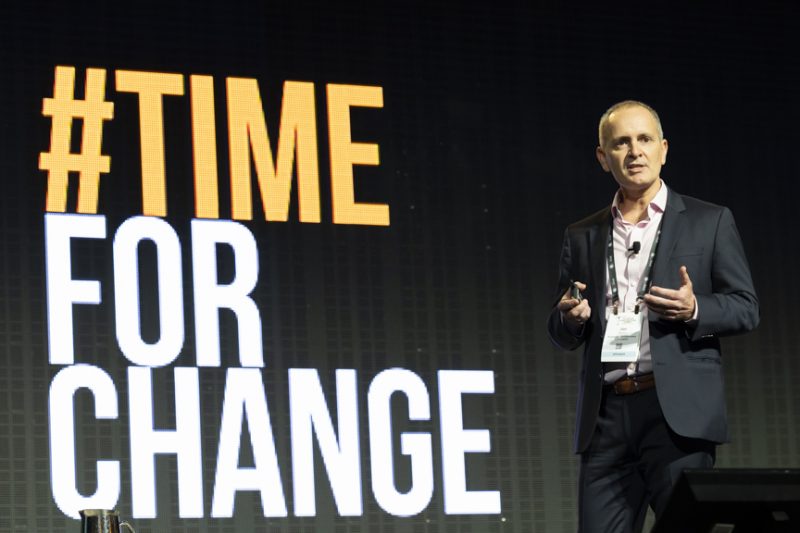 Throughout the two-day Summit, we reached a consensus that doing nothing is not an option. At the opening of the event a video was aired that featured primary and secondary students from The Grange College along with graduates from across ACA's membership. The video really did set the scene for the event. If we don't fundamentally change how our industry operates, put simply, it will run out of workers.
The culture of the industry emerged as a key theme of the summit.
As contractors, we know that we have contributed to the industry's culture problem and therefore part of the solution. We know that there is much that we could and should do ourselves without waiting for others or requiring something in return.
It is for this reason that all members of the Australian Constructors Association made a pledge at the Summit to transform the culture of the industry from the bottom up. The pledge contains three actions.
1. ACA members pledge to mandate flexible work plans for employees on every project, both office and site roles. Other international jurisdictions are moving to legislate flexible working options and we are not waiting for the Australian Government to follow suit.
2. ACA members pledge to achieve the Workplace Gender Equality Agency Employer of Choice citation across 75 per cent of our membership. The WGEA citation reinforces the message we want to convey about our industry's commitment to diversity.
3. With major workforce shortages right now, ACA members have further pledged to rebrand the industry and attract more workers. There are opportunities for everyone, and we will be lifting the curtain on those opportunities and promoting them.
This pledge does not require anything of anyone other than ACA members and we will absolutely be walking the talk. Find out more about the pledge.
If you are interested in hearing more about the discussions at the summit, check out our YouTube channel.
Australian Construction Achievement Award
The M80 Ring Road Upgrade from Sydney Road to Edgars Road by CPB Contractors and Major Road Projects Victoria has been announced as the winner of the 2023 Australian Construction Achievement Award (ACAA).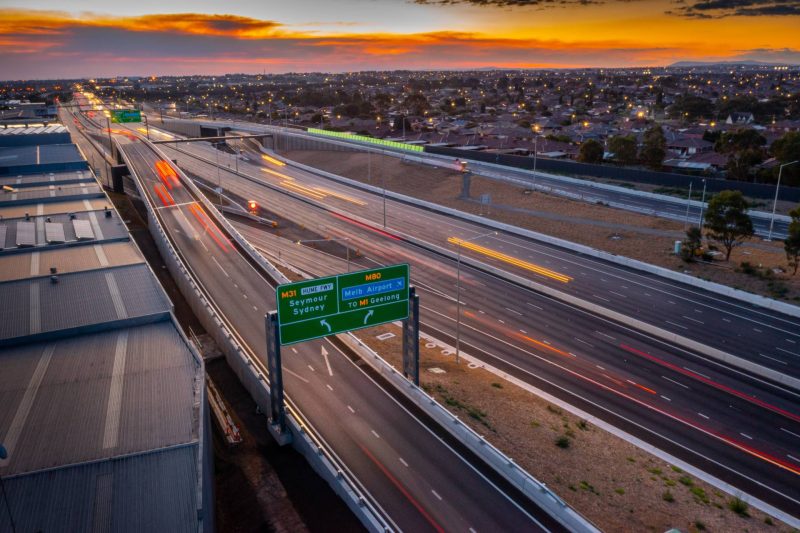 The project has transformed one of Melbourne's busiest freeways, providing additional capacity and improving safety for more than 165,000 drivers each day. The upgrade team widened 5.7 kilometres of freeway; adding additional lanes, ramps, collector distributors and a smart freeway system – all in and around live traffic flows. Clever technical solutions and a strong innovation and sustainability culture saw the project completed a year ahead of schedule and under budget.
The award is one of the highest forms of recognition for a project because it not only recognises traditional construction excellence, but also excellence in initiatives designed to make the industry a more efficient and better place to work.
The CPB Contractors and Major Road Projects Victoria M80 project team set a new standard for diversity and inclusivity. They achieved a representation of 3.1% Aboriginal employees and a leadership team comprised of 40% women, while 30 per cent of the overall project workforce is also comprised of women.
This diverse team achieved remarkable success, driven by a cohesive 'one team' culture that fostered collaboration and innovation from the very beginning. This culture paved the way for exceptional achievements, such as being the first freeway to incorporate recycled content in every pavement layer.
Hear more about the project from the Project Director Raph Touzel: https://vimeo.com/822569732
Find out more about the finalist projects and view the presentation event photo gallery.
Arcadis report
Earlier this month we released an update of the market sentiment report developed in partnership with Arcadis. The report reveals that the recent inflationary crisis continues to have a severe and far-reaching impact on Australia's construction industry. Every single surveyed contractor reported having to absorb material price escalation in 2022 that could not be recovered or offset in any way.
Some contractors are hurting more than others with nearly half of the respondents stating that the unrecovered cost increases amounted to more than 10% of their project budgets, which could result in losses of many millions of dollars.
Despite some improvement since the last survey, a significant 76% of respondents believe that the current commercial environment still unfairly and unreasonably allocates risk between clients and contractors. In fact, risk allocation has been identified as the most significant barrier to innovation and productivity growth in the industry and, to put this into perspective, the industry's productivity performance is at a 30-year low.
While the report indicates material price inflation is beginning to moderate, the cost of labour is starting to increase significantly. It is likely labour costs will become a primary driver of the next wave of construction cost inflation.
There's no doubt that the industry is doing it tough as a result of having to absorb significant rises in material and labour costs. Government can help by compensating contractors undertaking government projects for these increased costs. It is not reasonable for government to pay less than it cost for a contractor to deliver a piece of infrastructure through no fault of the contractor especially given the cost to the economy of the current high level of industry insolvencies.
Other news
The Construction Industry Culture Taskforce (CICT) have started sharing case studies from supporters of the Culture Standard to highlight the cultural change underway to improve workers' lives in the construction industry. CICT will be sharing these through LinkedIn over the coming months. Please join the culture conversation by following the CICT, engaging with the posts, sharing your own stories and growing the hashtag #Cultureconvo.
The Make It Visible Taskforce in the UK and Ireland has launched its Construction Workforce Welfare and Wellbeing Portal MakeItVisible.info. The website is dedicated to improving the welfare and wellbeing of the construction workforce and their families. There are many great resources that a relevant to us here in Australia. You can find more information here.