Memorable May! That's the best way to describe this past month characterised by discussions at our Board strategy day, Future of Construction Summit and Australian Construction Achievement Award presentation event—and topped off with a Federal Election.
Starting with the latter, the public service is set for a transition, and we welcome the opportunity to work collaboratively with the new government to improve the sustainability of the construction industry. With record investment in infrastructure and unanimous support for implementing reform recommendations, there is a real opportunity to create a legacy for the industry in this new term of government.
There is no time to waste, and we are calling on Labor to accelerate industry reforms. In particular, we are calling on the new Federal Government to commit to taking steps to implement the Future Australian Infrastructure Rating (FAIR) initiative in the first 100 days of office. We believe FAIR is the mechanism to finally realise reform recommendations by the nation's infrastructure advisor, Infrastructure Australia. FAIR will provide a way for the Federal Government to coordinate and incentivise reform in a consistent way across state governments without getting involved in project details.
The NZ Government recently committed over $35 million to continue the work of achieving a sustainable construction industry through their Construction Sector Transformation Plan. If NZ can see the benefit in allocating this sort of money to strengthen the industry, then there should be no reason why a new Australian Government could not contribute a fraction of this amount to support the creation of FAIR. We have seen the findings from the recent Federal procurement inquiry point to FAIR and now is the time make it happen.
Future of Construction Summit
The Australian Constructors Association was delighted to partner with Future Place in bringing industry stakeholders together at the Future of Construction Summit #FCON22 held from 4-5 May in Sydney. The strong turn out coupled with real enthusiasm for change from all—government, industry and the supply chain—was a heartening reminder that our industry works best when it works together.
FCON22 provided a great platform to discuss the challenges and opportunities for industry culture, capability and capacity, commercial frameworks, environmental sustainability and technology. In my closing speech I distilled the two days into one sentence, "We have to boil the frog to stimulate collaboration and coop-petition for a digital journey along the yellow brick road to utopia!" Cryptic? View the closing remarks for the full picture.
The Australian Constructors Association has been sharing interviews captured directly after speaker sessions at FCON to continue to build the momentum for change. These videos can be found on our YouTube channel and are progressively being shared through LinkedIn.
Save the date! FCON23 will be held in Melbourne from 3-4 May 2023.
Australian Construction Achievement Award
Co-located with FCON, the Australian Construction Achievement Award (ACAA) presentation event was the pinnacle of our Sydney extravaganza with the Sydney Metro City & Southwest Tunnel and Station Excavation (TSE) Works by John Holland, CPB Contractors and Ghella Joint Venture announced winner of the 2022 ACAA.
The project was delivered in the heart of the busy Sydney CBD and included a whopping 15.5-kilometre twin rail tunnel, dive structures and six complex underground stations between Chatswood and Sydenham, including the first rail tunnels under Sydney Harbour.
The project, which achieved the highest ever ISC Infrastructure Sustainability rating, saw a team of 11,000 people work in challenging geotechnical conditions alongside heritage and live transport infrastructure.
The works were further complicated by the numerous existing infrastructure assets under the Harbour, mining under heritage buildings and the design and construction of massive bespoke formwork for an underground station that won International Awards.
This project proves that despite many challenges, our industry continues to rise to the challenge. This year's winner delivered several Australian firsts that would not have been possible without the one team culture established from the outset. All finalists have demonstrated that our industry is at its best when it works together.
Congratulations to all involved as well as our other finalists:
Additional Works Package 1 – Cheltenham and Mentone Level Crossing Removal Project, Victoria by Southern Program Alliance: Acciona, Coleman Rail, WSP, Metro Trains Melbourne (MTM) and the Level Crossing Removal Project (LXRP).
Mordialloc Freeway, Victoria by McConnell Dowell, Decmil Group and Major Road Projects Victoria
Quay Quarter Tower, Circular Quay, New South Wales by Multiplex Constructions Pty Ltd
The Regency Road to Pym Street Project, South Australia by R2P Alliance – Department for Infrastructure and Transport, McConnell Dowell, Arup and Mott MacDonald
Woolgoolga to Ballina Pacific Highway Upgrade, New South Wales by Pacific Complete – Laing O'Rourke and WSP.
Projects cannot be built without the broader industry network—whether it be in the delivery of construction equipment, IT, construction materials, steel products, superannuation products for the industry's employees, legal services or other—and iconic brands like Adbri, Caterpillar, Cbus, InEight and InfraBuild support this award because they too are part of the industry's success stories.
Project insights from each of our finalists can be found on the event website: www.acaa.net.au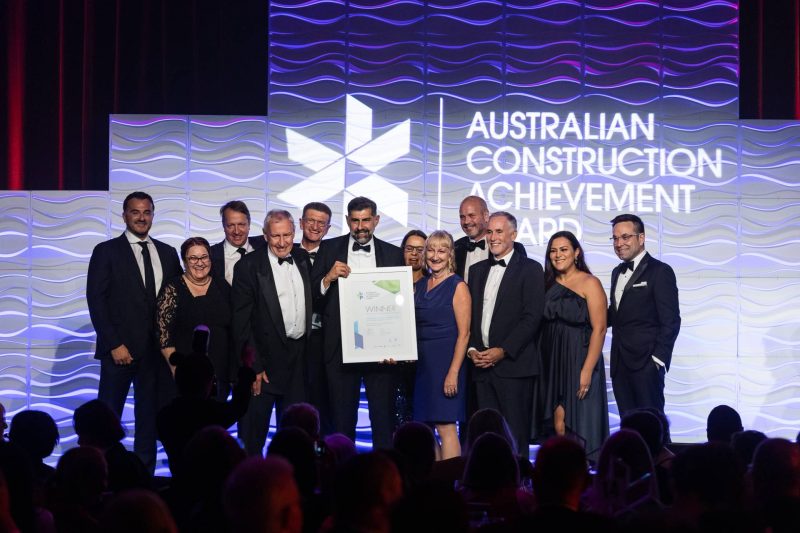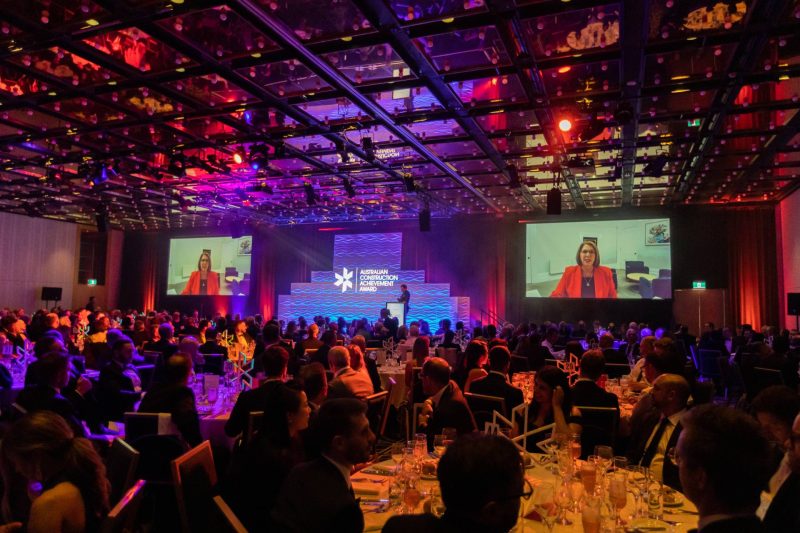 Strategic direction
To conclude this month's newsletter, I'll go back to where I began. The discussions at our annual Board strategy day reinforced the importance of the three pillars of a sustainable industry—a positive industry culture, equitable and aligned commercial frameworks and sufficient capability, capacity and skills. We intend to double down on these. Industry is facing several headwinds and we recognise the need to be agile and respond to issues as they arise. That's why over the next 12 months we will focus our efforts on the following key areas: escalation, culture and trust, productivity, environmental sustainability, and capacity. Our 10-year ambition is to see a transformed industry representing global best practice. We will be updating our Strategic Plan and releasing it shortly.