A year ago, I became CEO of Australian Constructors Association (ACA). It has been an exciting time characterised by a growing momentum across our industry to achieve real and lasting reform of how projects are procured and delivered.
With a committed membership and dedicated team, I am pleased to say that the ACA's achievements these past 12 months have been many and varied. Whilst there is still much to be achieved, I am confident we are well progressed in the journey to seize the opportunity presented by COVID and drive significant and lasting reform. In particular, to drive changes that will create a more sustainable construction industry for the benefit of all.
Thought leadership
For me, the journey started with ACA's thought leadership released in late 2020. These documents charted a clear way forward and provided a springboard for our advocacy agenda. Starting with an analysis of the most pressing problems facing the industry, we then developed a framework for a more sustainable sector, followed by an industry charter comprising of 10 commitments to reform embraced by Australia's leading construction and infrastructure contracting companies.
Our framework for a more sustainable construction industry comprises three pillars: positive industry culture; sufficient capacity, capability and skills; and equitable and aligned commercial frameworks. Without doubt, these have emerged as the key focus areas for the industry and strengthening each of the pillars will have a real and lasting impact on the industry.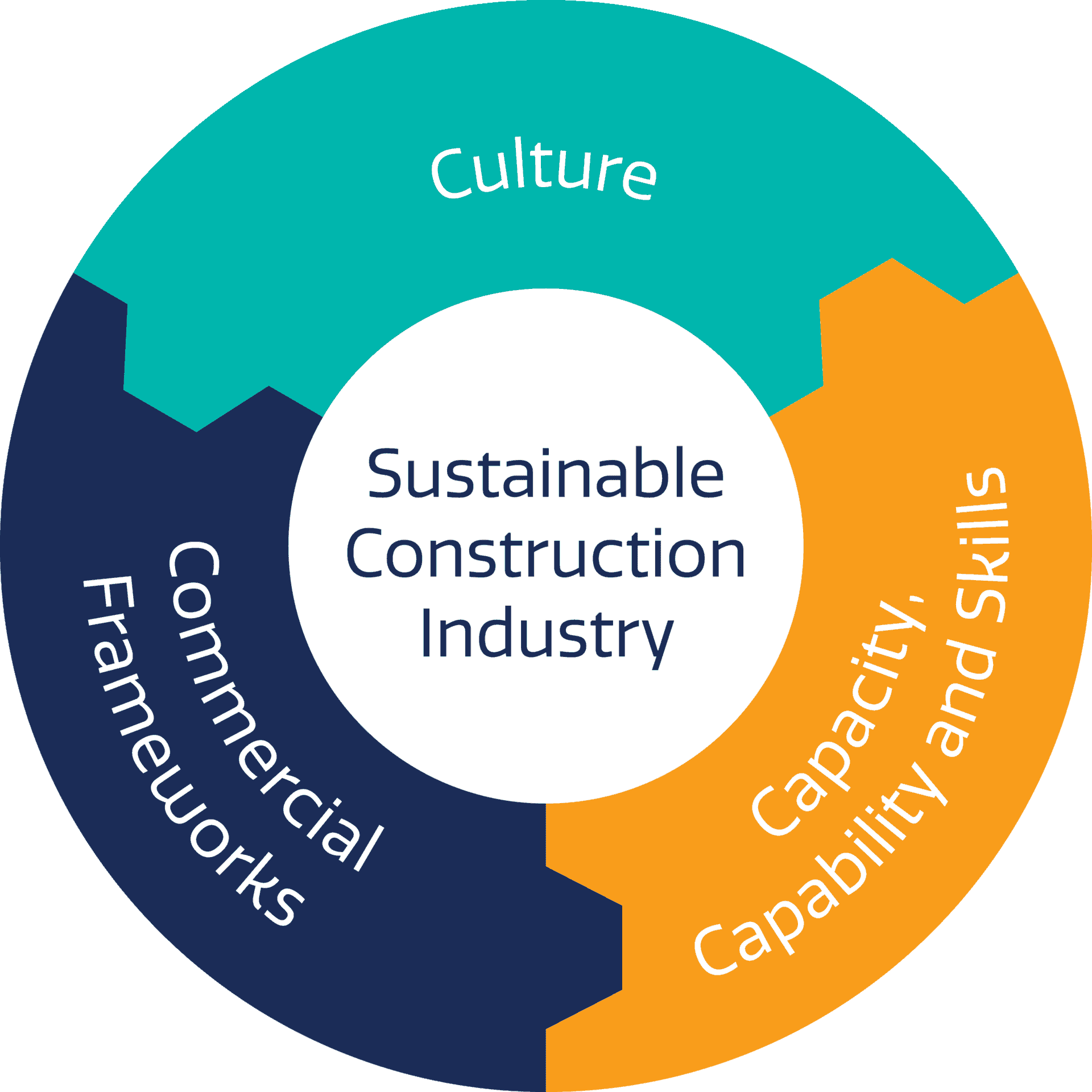 Vocal advocacy
The aim of thought leadership is to influence change and so it is important that the message reaches as large an audience of key stakeholders as possible. In the past year ACA has pivoted from years of quiet diplomacy to be an increasingly vocal advocate for change through social and traditional media channels.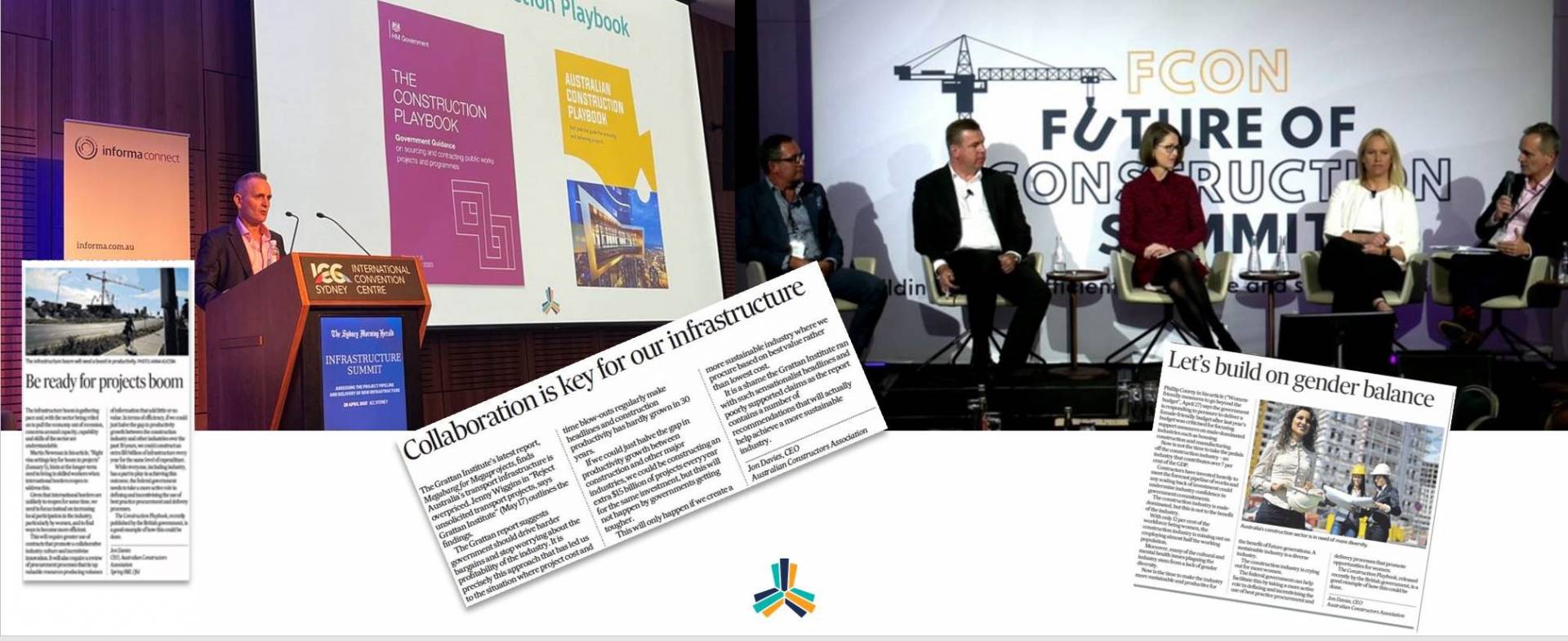 Coalition for change
A feature of 2021, and certainly a highlight for me, has been the way the whole of industry has come together to respond to COVID and unite for reform. There is a broad coalition of individuals, associations and organisations all seeking to leverage the opportunity COVID presents to create a more sustainable industry and the ACA is extremely proud to be part of it.
Collaboration
As with industry, government is also showing a commitment to collaboration. One of our most significant and strategic collaborations is the Construction Industry Leadership Forum (CILF)—a joint collaboration between the ACA and governments of NSW and Victoria. In my last newsletter I highlighted the initiatives we are forging ahead with through this forum aimed at reforming how projects are procured and delivered and building industry capability and capacity.
Less visible are the detailed discussions we are having to improve outcomes on specific projects. A successful outcome of CILF has been the conversion of the North East Link Project in Melbourne from a traditional PPP to one with an Incentivised Target Cost Model at its core and the innovative risk trial on Sydney Metro. This would not have happened had it not been for improved awareness of industry issues.
Our relationship with Infrastructure NSW (INSW) has also flourished. So much so that ACA members recently convened a joint contract workshop with INSW, delivery agencies and their external legal counsel to discuss ways in which amendments to standard contracts can be minimised, contract complexity reduced and alignment to the 'NSW 10 Commitments to the Construction Industry' improved. Collaboration is not a form of contract, but contracts can play a big part in facilitating collaboration and aligning the interests of all parties to achieve improved project outcomes.
At a national level, our engagement with Infrastructure Australia has also been very productive. Infrastructure Australia has engaged extensively with ACA on the content of their updated Infrastructure Plan. We are pleased to hear Infrastructure Australia is working on a deliverability report that will address how the recommendations should be implemented. This could include many of the reforms ACA propose be led by the Federal Government.
While I have been encouraged by my discussions with both the state and federal governments, reform of the magnitude needed will require greater collaboration within and across government. The Federal Government is showing signs that it is looking to coordinate reform and I believe that national leadership is the key to unlocking many of the challenges holding industry back.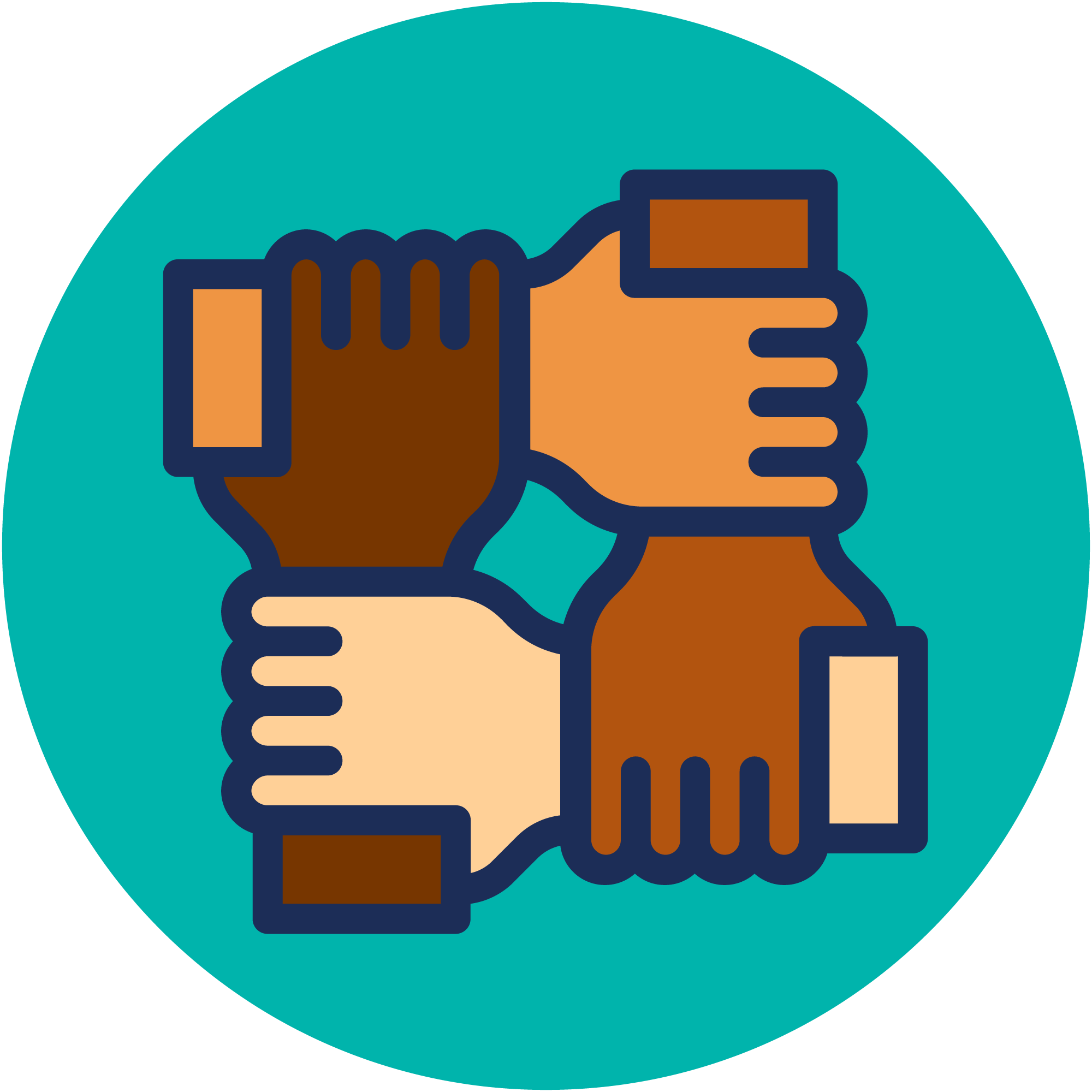 Membership
This year the ACA welcomed three new members: Ghella, Icon and Seymour Whyte. Our expanding membership is evidence of the growing desire for change and optimism that it can be achieved. What is particularly encouraging about our new members is that they are like-minded trusted collaborators. Our industry has a trust deficit that must be addressed if reform is to be achieved and project outcomes improved.
Outlook
As the momentum for equitable and aligned commercial frameworks gains pace, the culture of the industry is quickly coming into focus. In an international first for the construction industry, a draft Culture Standard will soon to be released for public consultation. Based on academic research, the Culture Standard will seek to build the foundations for an improved culture, such as by defining actions that will improve the wellbeing of people employed in the construction industry. With many construction sites operating 6 to 7 days per week to meet delivery timeframes, the Culture Standard recognises the challenges of long work hours and the need for people working in our industry to have adequate time to rest and pursue life activities outside of work. We not only need to support the physical health of our workforce but also its mental health.
The Culture Standard is an initiative of the Construction Industry Culture Taskforce—another ACA partnership with the governments of NSW and Victoria. It has the potential to have a significant impact on the entire industry, and I encourage everyone to provide feedback when the draft is published.
To conclude, I would like to thank all the great people who have rallied to support the efforts of the ACA and the broader industry. The window of opportunity for reform will not stay open indefinitely and we must increase our efforts in the year ahead to ensure we do not waste it!
Regards,
Jon Davies
Chief Executive Officer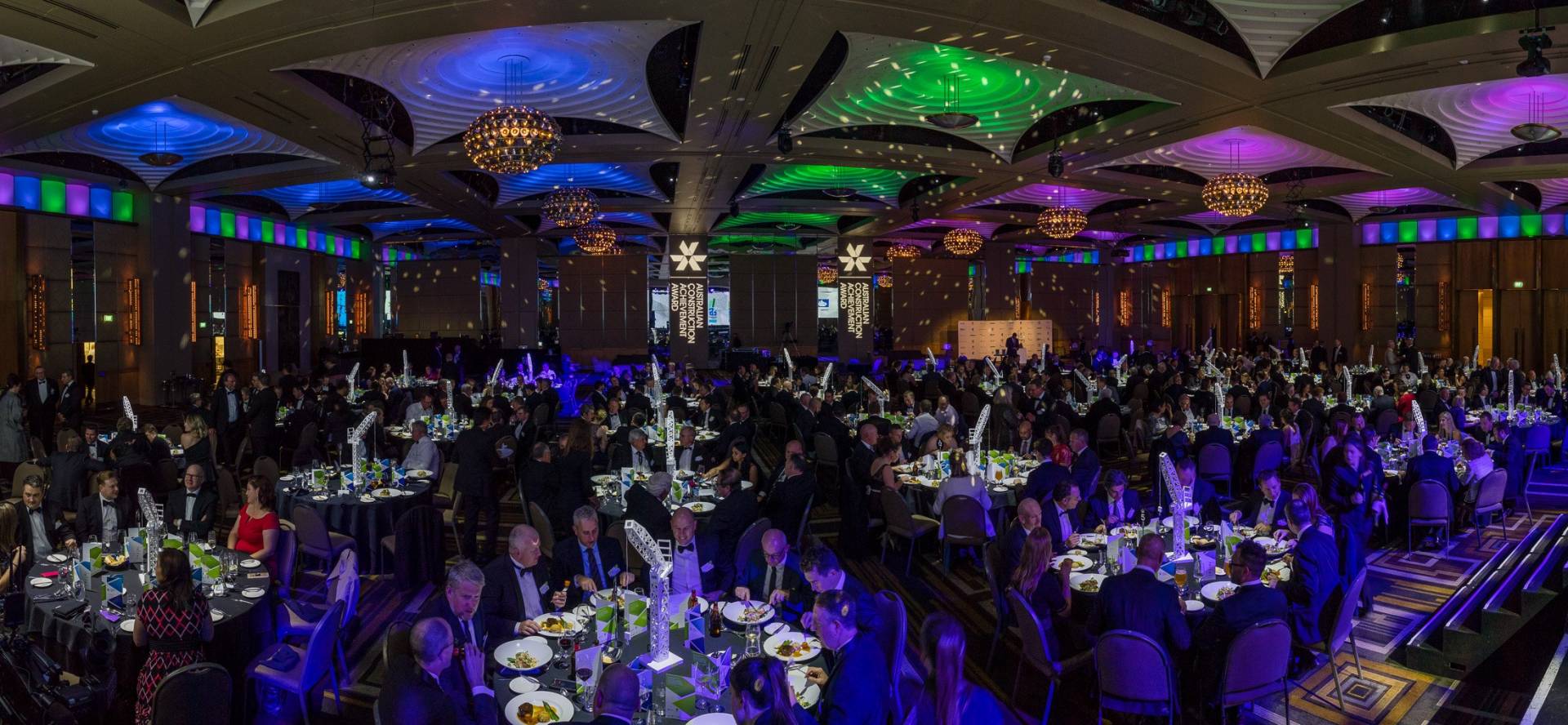 Australian Construction Achievement Award
The Australian Construction Achievement Award is back. This year's event promises to be bigger and better with both the 2020 and 2021 winners to be announced at a black-tie event on 26 August 2021 in Melbourne.
We are pleased to announce the Honourable Jacinta Allan, Minister for Transport, will be joining us as we showcase the best in construction and celebrate this great industry.
Our Master of Ceremonies is performer and scriptwriter Jean Kittson. Well known for her comedy debates on the ABC, Nine Network and Network Ten, it is sure to be a fun night.
Due to government restrictions seats are limited. Don't miss construction's night of nights!