Our industry-wide collaboration is in full swing and the course is set for bringing about positive change to the construction industry.
Starting with the engine room of our association, Australian Constructors Association (ACA) Working Parties have recommenced and are already engaging with various public and private sector representatives to help translate our strategy into action.
ACA Working Parties include:
Capability and Capacity—aims to ensure a sustainable pipeline of people choose to work in the Australian Construction industry and the workforce has the necessary skills to deliver projects.

Health and Safety

—

provides a platform for ACA members to share learnings and to engage with key stakeholders to explore problems, seek solutions and drive industry wide initiatives and reforms.

Culture and Inclusiveness

—supports ACA members in improving the culture of the construction industry, focusing on issues including flexibility, diversity, life balance and mental health and wellbeing.

Commercial and Contractual

—aims to improve the commercial environment for the construction industry by encouraging sustainable procurement models and contract terms in tendering major projects, as well as regulatory and legislative reform.

Industrial Relations

—strives to provide a unified voice for contractors regarding industrial relations issues and works with industry representatives to support the sustainability of the industry.

Sustainability

—focused on the environmental impact of the construction industry and how we can achieve improved outcomes in these areas.
Industrial Relations Bill
There has been a lot said in the media about the government's Industrial Relations Bill. The Bill is timely in that it provides an opportunity to re-engage with our workforce to improve the culture of the industry and to secure better opportunities for workers.
The clear message from the ACA is that all stakeholders have an important role to perform in achieving lasting reform and we need to work together. Supporting a functional, respectful, safe and productive industry requires responsible employers to work productively with unions in a healthy way and the ABCC performs an important role in achieving this.
There also needs to be increased collaboration between government and industry to better identify the workforce needed to deliver the planned pipeline of projects. This includes smoothing out of the peaks and troughs in the government's construction pipeline and providing greater transparency of upcoming work. Without this, it is difficult to plan ahead. This perpetuates the ongoing issues relating to continuing and security of employment. ACA is committed to working with government, industry, unions and the ABCC to pave the way for a more sustainable construction industry.
Culture
Speaking of working together, one theme consistently emerges during my discussions with stakeholders—industry culture.  The multi-faceted cultural issue is not just one of diversity and inclusiveness or mental health and work/life balance. Fundamentally, it is one of collaboration and trust. Unfortunately, the 'dog eat dog' attitude prevails and no one part of the sector is to solely blame for this situation. I receive constant feedback from across the industry about relationships and project practices. We are seeing that the key ingredient for success extends beyond the skill of construction to the skill of collaborating. It is fitting that this important issue featured in our first ACA blog released this week. If you haven't seen it, please have a read. Further stories will be added with contributions from across our Working Parties to reflect our thoughts on creating a more sustainable construction industry.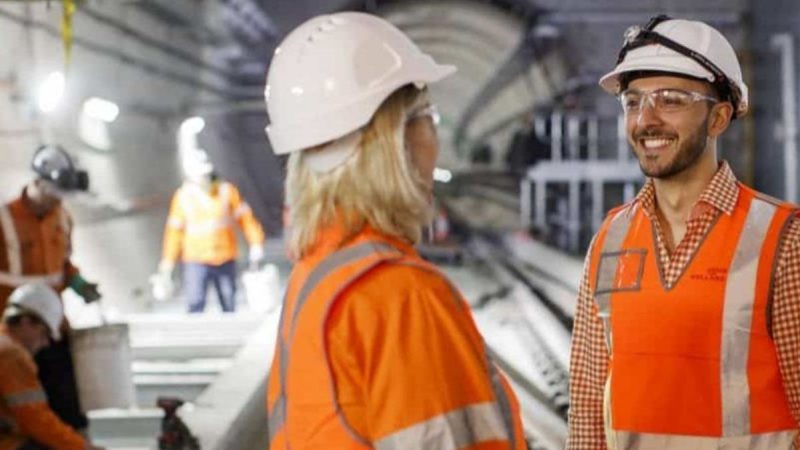 Australian Construction Achievement Award
In the spirit of growing a positive industry culture, it is vital that we take the time to celebrate our success and that is exactly what the Australian Construction Achievement Award (ACAA) does. Now in its 24th year, this prestigious award brings together the best construction projects, delivered by the nation's leading construction companies. The ACA together with Engineers Australia are pleased to announce four projects have been selected as finalists to compete for the 2021 ACAA:
Australia 108 – Melbourne, Victoria by Multiplex Constructions
Bruce Highway Upgrade Caloundra Road to Sunshine Motorway – Queensland by Fulton Hogan Seymour Whyte Joint Venture
Pacific Highway Upgrade Woolgoolga to Ballina Section 2A – Wells Crossing to Glenugie – NSW by ACCIONA
Zero Cost Energy Future – South Australia by Enerven.

The finalists demonstrated world-class expertise in addressing the growing complexity of today's projects. In delivering these projects, the finalists developed collaborative cultures that helped to overcome challenges, while also providing opportunities for greater training and upskilling. These are critical elements for sustaining the industry. Congratulations to all the finalists. The winner will be announced at a black-tie event to be held in Melbourne on Thursday 26 August at the Grand Hyatt. Registrations will open shortly. For more information visit the ACAA website.
Thanks for your support and don't forget to keep in touch between monthly updates by following our LinkedIn page.
Jon Davies
Chief Executive Officer