ACA Welcomes Collaborative Approach on Victorian Megaproject
The Australian Constructors Association (ACA) has welcomed the decision by the Victorian Government to adopt a more collaborative approach to the delivery of Melbourne's North East Link project, a move which we will see Government and Industry working closely together to manage the significant risks associated with this large and technically challenging urban project.
Collaborative contracting is proven to deliver improved project outcomes, as parties are incentivised to work together to address unforeseen issues and complexity rather than focusing on protecting commercial positions. The approach aligns the interests of all involved in improving project outcomes which in turn provides increased value for Victorian taxpayers.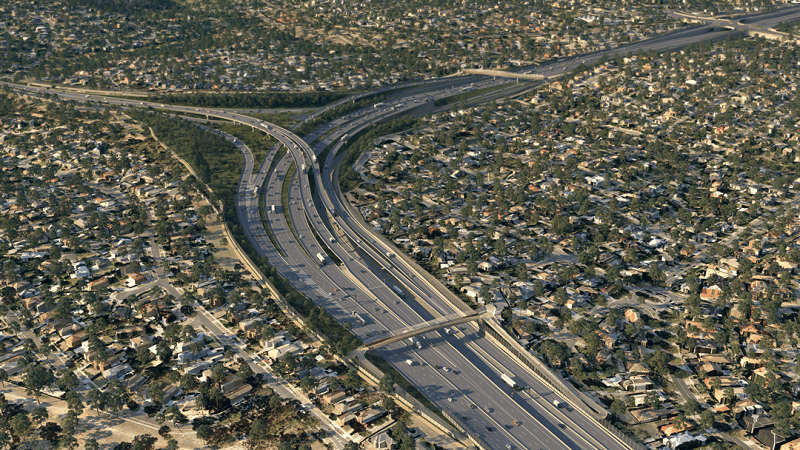 The ACA recently issued a report highlighting the significant problems currently faced by the construction industry and detailed why Australia, now more than ever, needs it to be more sustainable. ACA followed up this report by publishing a framework for a sustainable construction sector, that identified three key pillars required for a sustainable industry;  equitable and aligned commercial frameworks, improved industry culture and sufficient capability, capacity and skills. These issues are all interlinked and improvement in one requires improvement in all. Finally, recognising that ACA members need to play their part, ACA released a charter containing commitments to its clients and the wider industry.
ACA President, Craig Laslett, praised the alignment of the Victorian decision with ACA's vision for a sustainable sector, "A sustainable industry is a benefit to governments, the private sector and the thousands of people our industry employs across Australia."
"If governments work with Industry to ensure that contracts are equitable and align the interests of all parties, we move a step closer to improving industry culture and creating an industry that is able to more efficiently deliver the planned pipeline of work. This will also create a more conducive environment for investment in people, skills and training to maximise employment opportunities, and lead Australia's economic recovery from the COVID-19 recession," said Mr Laslett.
ACA Chief Executive Jon Davies praised the approach taken by the Victorian Government. "It is particularly pleasing to see a collaborative procurement model being used as part of a Public Private Partnership. This decision shows there is no reason why PPP's should be based on a traditional Lump Sum Design and Construct with all risk passed to the Contractor. If it can be done on a mega project in Victoria, it can be done on any major project across Australia."
"Industry is ready to work with the Federal, State and Territory governments to develop a collaborative approach to contracting which benefits all involved. In terms of productivity improvements alone, if we get this right, there is the potential to construct billions of dollars worth of additional projects and employ thousands of additional workers for the same investment," said Mr Davies.