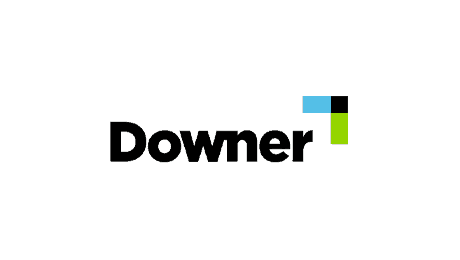 Contact
+61 2 9468 9700

Triniti Business Campus, 39 Delhi Road, North Ryde, NSW 2113
Downer
Downer EDI Limited (Downer) is listed on the Australian Securities Exchange and operates as three divisions – Infrastructure, Mining and Rail – across market sectors including Minerals & Metals, Oil & Gas, Power, Transport, Telecommunications, Water and Property.
Downer employs more than 20,000 people and provides comprehensive engineering and infrastructure management services to its customers, primarily in Australia and New Zealand but also throughout the Asia-Pacific region, South America and South Africa.
Downer Infrastructure
Downer Infrastructure operates predominantly in Australia and New Zealand and is one of the largest providers of engineering services for critical infrastructure in both countries, employing more than 10,000 people in Australia and more than 4,500 in New Zealand. Its scale provides a strong platform for delivering integrated asset life-cycle solutions and services to its customers.
Downer Infrastructure has formed many valuable partnerships with customers and communities across Australia and New Zealand and is committed to understanding, adapting and responding to their needs.
Downer Mining
Downer Mining has been delivering contract mining and civil earthmoving services to its customers for over 90 years. It is one of Australia's most diversified mining contractors, employing more than 4,500 people across more than 50 sites in Australia, New Zealand, Papua New Guinea, South America and Southern Africa.
Downer Mining supports its coal and metalliferous mining customers at all stages of the mining lifecycle, providing services including:
open-cut and underground mining
blasting services
tyre management
exploration drilling
sustainability services
Downer Rail
Downer Rail employs more than 2,000 people and is a leading Australian provider and maintainer of passenger and freight rolling stock. Downer Rail's capabilities also include rail signalling, security and safety solutions for passenger cars, freight wagons, locomotives and light rail.
Downer has formed strategic joint ventures (JVs) with leading technology and knowledge providers to support its growth objectives in the passenger market, including with Keolis, Bombardier and Hitachi.